Turmacher timber doors are finished to the highest specifications, using the highest quality, sustainably-sourced timber. Our doors will last you a lifetime thanks to the state of the art German engineering, so if they're going to be there forever, why not add some character to the front of your home with our bespoke hardware options.
Brass Bee knockers
If you want to create a standout feature for your timber door, we offer you bespoke hardware options including our most popular solid Brass Bee knocker – the perfect finishing touch. The bee knockers come in a range of finishes: heritage brass, bronze, brass, black Pewter finish (rainbow effect), nickel/chrome and rose gold. With such a wide range of options available, we can create the perfect bespoke finishing touch to your timber door, whether it complements or contrasts the front of your property, creating great kerb appeal to your home. They are available as a separate item as well as with the door, so you don't have to decide which knocker you'd like straight away.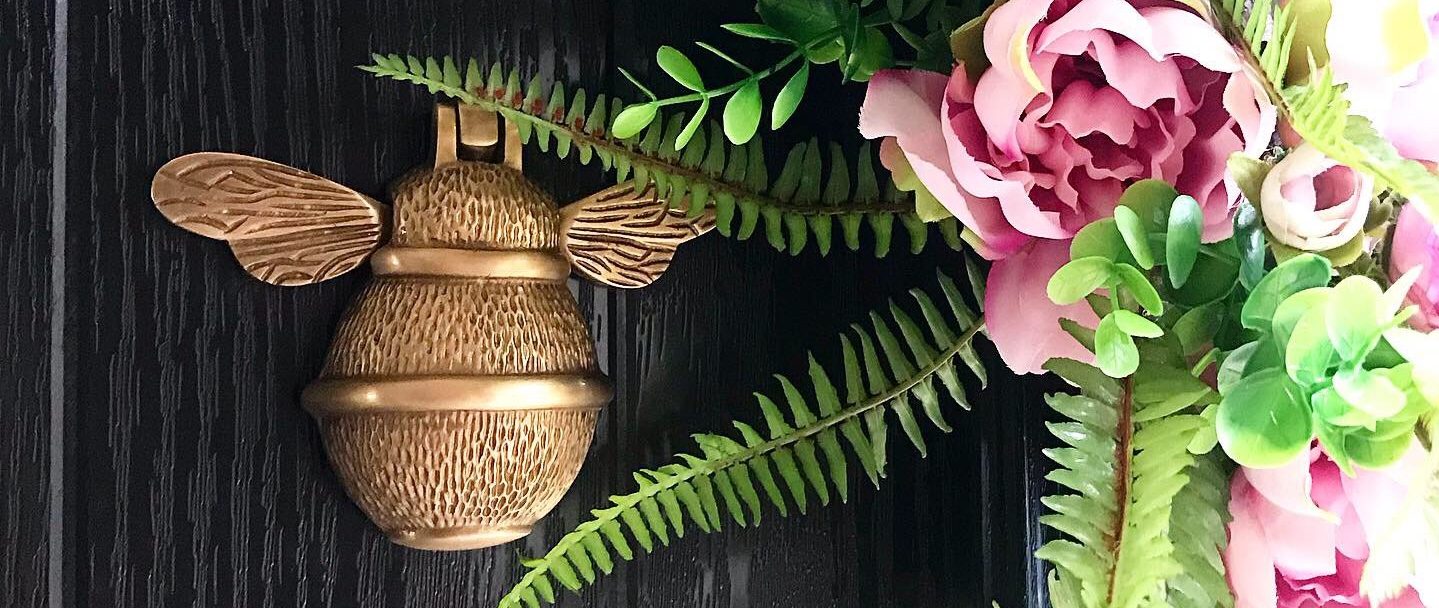 Decorative hardware
Choosing the right handle for your timber door is important, we can offer you lever handles, centre doorknobs or pull handles – whichever suits your new door feature. Lever handles are the most classic choice as they can be designed to your liking, either classic or contemporary depending on the finish you would like. Turmacher's hand forged steel handles are all available in a selection of designs so you can create an entrance door that's unique to your and your home. Choose from Satin Steel for a more classic finish or Flat Black for a sleek, modern twist.
Timber replacement door
If you want to go a step further and buy a replacement timber door, these are available pre-finished in any RAL or Farrow & Ball painted colour along with a selection of stains too, so you can choose the perfect colour to match your property. Our standard colours include Ayston Grey, Cliffe White and Reinorange so you can be as bold or as subtle as you like!
Our timber doors will enhance the visual appeal of any home, from traditional timber aesthetics to contemporary designs, our doors are crafted to suit your tastes. Completed with our stunning hardware options like our brass bee knockers and lever handles, the entrance to your home can reflect the personality inside.

Start your project with us
If you are looking to add some character to your home with our selection of brass knockers, get in touch with us today. We can work closely with you so that you get the perfect finishing touch to your timber entrance door. If you want to replace your old entrance door and are interested in renovating, we can offer you a free, no obligation quote and then we can get the ball rolling from there.