Door thresholds are a necessity for all homes, and an important factor to consider when having your new external wooden door installed is which to choose. Knowing the advantages of one threshold to another, the type to go for and which one is the most efficient, are three important factors to keep in mind.
What is a threshold?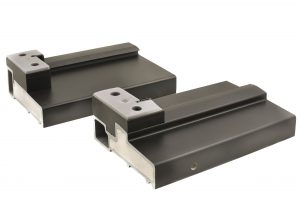 An exterior wooden door threshold is a section of your doorway which provides an air-tight fitting between your floor and the bottom of the door. They seal your home against water damage and air infiltration. Due to it being located at your front entrance, your exterior wooden door threshold is likely to get a lot of wear and tear from daily use, footfall in your home and the unpredictable British weather.
Ensuring that your home is weatherproof is an important step to stop cold draughts from entering your home. Exterior door thresholds come in a wide range of styles and options, so whether you are building a new home or are renovating the entrance of your existing property, ensure that your external wooden door thresholds are fitted well, keep your home warm and are the perfect style.
Which threshold is right for me?
When choosing the right external wooden door threshold for your entrance, take into account the advantages of one threshold to another, weighing up the features of different thresholds so you can choose the perfect one for your front door. Whether that be energy efficiency, accessibility or aesthetics.
When it comes to insulation, our wooden door thresholds offer fantastic thermal efficiency with a U-value as low as 0.89 W/m2K and the low threshold option of 15mm helps improve accessibility.
BUVA IsoStone threshold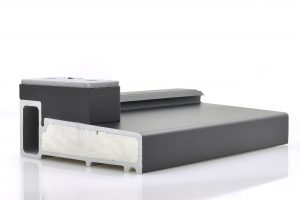 To give your external wooden door a longer lifespan and enhanced durability, we offer the BUVA IsoStone threshold, that provides your entrance with the technology of our timber doors combined with the impressive performance that the threshold offers, giving you the confidence that your entrance door will look stunning and perform for many years.
The BUVA IsoStone threshold offers an insulated, airtight, weatherproof solution that outperforms any traditional timber threshold. The airtight seal combined with an insulated thermal break creates an energy saving wooden door threshold that prevents cold entering your home from beneath the door.
Choose the right threshold for your door with Türmacher
If you're interested in the BUVA IsoStone threshold, our external wooden doors can feature them for optimal performance. Get in touch with us today and we will be happy to help with any queries that you have. To upgrade your entrance even further, why not have a look at our trade range that offers seven readily available options in a range of contemporary and traditional designs to suit any home improvement project.